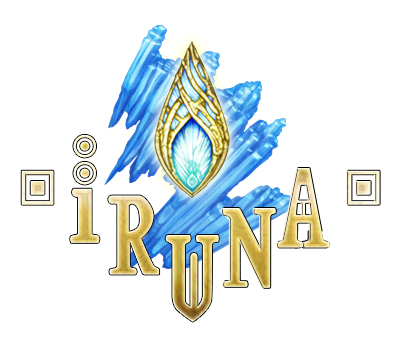 06/13/2017
ASOBIMO,Inc.
President: Katsunori Kondo
Full-Scale MMORPG Played by Over 8 Million Players
"Iruna Online"
5 Big Campaigns for Early Summer!
Tokyo, Japan, ASOBIMO Inc. (Location: Tokyo, Japan President: Katsunori Kondo) has started "5 Big Early Summer Campaigns" for Full-Scale MMORPG for smartphones: "Iruna Online". The campaigns are available for anyone who plays the game. The app is free to play, so please download the app from Google Play or App Store.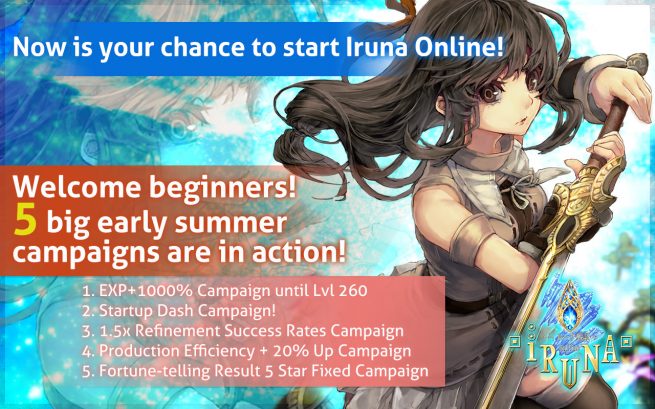 "Iruna Online" is a free-to-play full-scale 3D online role playing game played by more than 8 million players. You can enjoy breathtaking battles and exploring the vast world with 3D graphic, co-op play with the players all over the world and real-time communication.
In the 5 big campaigns for early summer, EXP will increase by 1000%, and there will be more buffs in refinement success rates and production efficiency. Especially, "Startup Dash Campaign" is applied to the new players and they have the chance to get popular avatar item for free!
【Full of Chances: "5 Big Early Summer Campaigns"】
The 5 gorgeous campaigns will be held during the following period.
June 13th, 2017 – June 30th at 11:59:59 p.m. (JST)
①Get Popular Avatar for Free! Startup Dash Campaign
If you start playing Iruna Online during the campaign period, you can use "Startup Dash Box" that contains popular avatar items for free one time only. This campaign is applied 24 hours only since you started playing the game.
②Level Up Easily! EXP+1000% Campaign
During the campaign period, EXP from monsters will increase by 1000% for the characters of level 260 or less. The buff effect applies with other EXP boosting items, so you can level up your characters much faster than usual.
▲Form a party with your friends and hunt monsters to get more EXP!
③Strengthen Your Weapons! 1.5x Refinement Success Rates Campaign
The success rates for refinement will be boosted by 150% only at Dyron the blacksmith's in Fort Bailune. The refinement with "Hematite", "Damascus Steel", "Mythril" and "Orichalcum" will be in effect.
④Time to Create Equipment! Production Efficiency +20% Campaign
This is a campaign to raise the efficiency of production, which is to create equipment and items. During the campaign period, success rates and production skill EXP will increase by 20% and item loss rates will decrease by 20%.
⑤Today's Horoscope?! Fortune-telling Result 5 Stars Fixed Campaign
You can try "fortune-telling" one time only per day, and there will be buff effects depending on the results. The results will be fixed at 5 Stars during the campaign period. This is the best result and EXP and Drop Rates will increase!
【Application Download URL】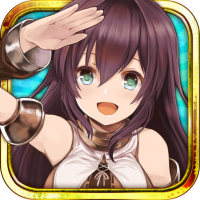 【Official Social Media Link】
【Game Summary】
Title:Iruna Online
Genre:MMORPG
Campaign: From June 13th, 2017 (5 Big Early Summer Campaigns)
Price:Free to Play
Compatibility: Android 2.3 or higher, iOS 6.0 or higher