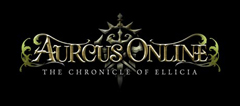 March 08, 2017
ASOBIMO,Inc.
President: Katsunori Kondo
Exhilarating Action MMORPG "Aurcus Online"
Survive in the Hellish Flame!
Guild Mission Part 4 "Prisoned Flame Ogre"
Tokyo, Japan – ASOBIMO,Inc. has applied an update to action MMORPG "Aurcus Online" for smartphones, that will add new Guild Mission "Prisoned Flame Ogre". The application is free to download from Google Play and App Store.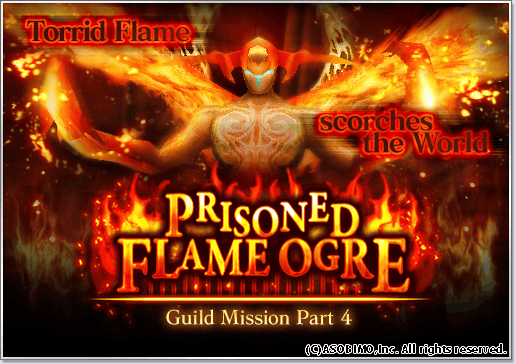 In this update, "Prisoned Flame Ogre", the Part 4 of the Guild Mission to challenge with multiple allies has been released. Guild Mission is a contents wherein Guild Members participate together to defeat the boss maneuvering special ability. There are gimmicks in the mission field making the battle more strategic and providing importance to each player's role.
By defeating the boss monster to clear the mission, there is a chance of obtaining powerful equipment as reward. The equipment has unique effect to raise ability, and will come in handy for adventure. Also by collecting materials gained from the mission reward, "Weapon Avatar" that imitates this weapon design can be created.
■Prisoned Flame Ogre Video
YouTube:https://www.youtube.com/watch?v=OqlZNCP5NSA
*This video was captured at the updated of Japanese version of the game.
【Battle in the storm of hellish flame! Guild Mission "Prisoned Flame Ogre"】
In the Guild Mission Part 4 "Prisoned Flame Ogre", the mission is to defeat vicious monster in the map "Flame Ogre Fixed Point" where scorching flame spout from the ground. By successfully defeating the monster maneuvering powerful and unique attacks utilizing special gimmicks in the field, the limited reward can be acquired.
▲The monster's strikes may inflict negative status!
The powerful weapon (Sub Weapon) that can be rarely obtained as reward has unique effect of its own, and the character can be enhanced by just equipping this. Furthermore, by collecting materials in the mission, the Avatar of this exclusively designed weapon can be created.
【About the Game】
"Aurcus Online" is a 3D Action MMORPG for Smartphones in which the player becomes a member of an armed organization and journey around the world. Different from the typical target-style (selecting the target for automatic attacks), the battle of Aurcus Online requires the players to actively move in the attacking range of the target. This provides the exhilaration to move the character freely, and more excitement and reality to battles.
Official Website:https://aurcusonline.com/
【Application Download URL】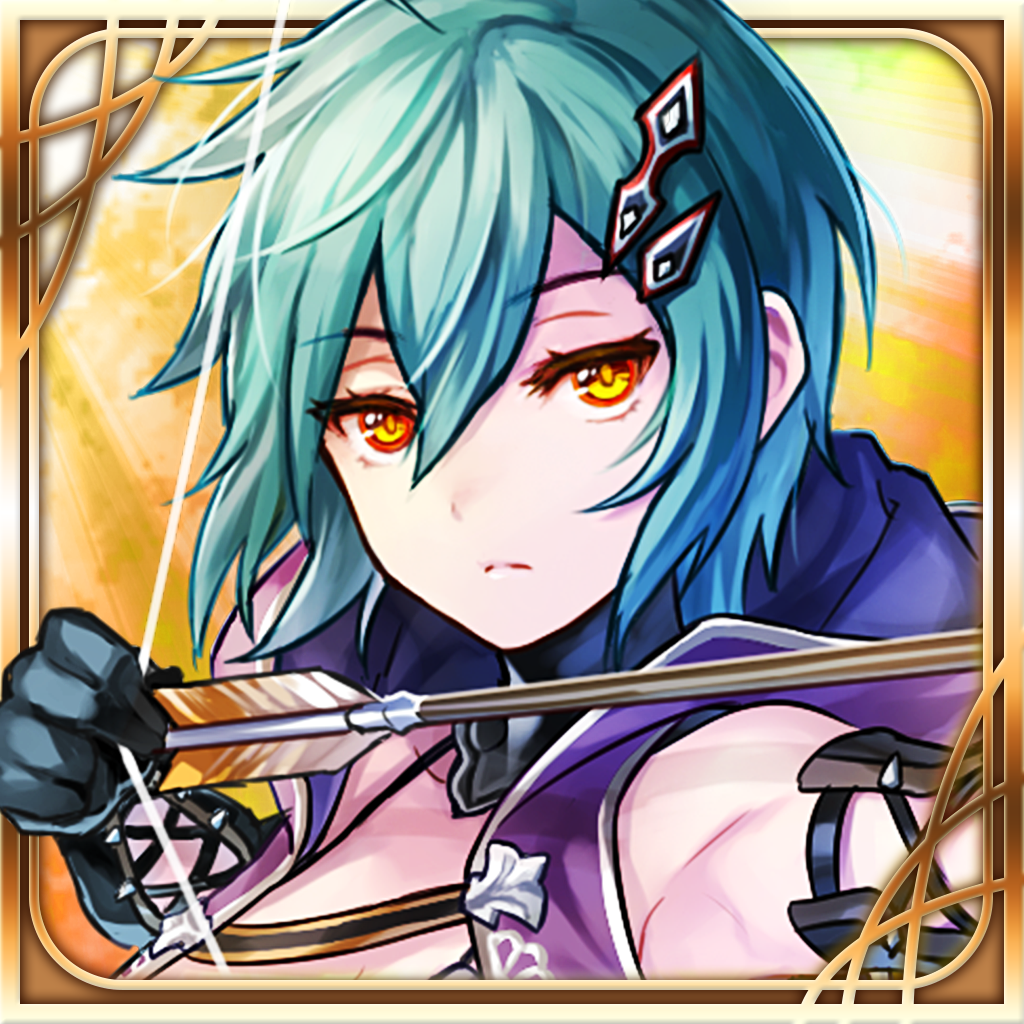 GooglePlay

AppStore
【Official Social Media Link】
【Game Summary】
Title:Aurcus Online
Genre:Action MMORPG
Update Date: March 8, 2017(Guild Mission Part 4 Update)
Price:Free to play
Supported OS:Android 2.3 or later, iOS6.0 or later
*Some devices are not compatible/supported.