Project-AGW is "Against War"!
Pre-Registration Campaign & Trailer Up
on Asobimo's Official YouTube Channel
Asobimo, Inc. has announced the title "Against War" for their new game "Project-AGW". They also started a pre-registration campaign today.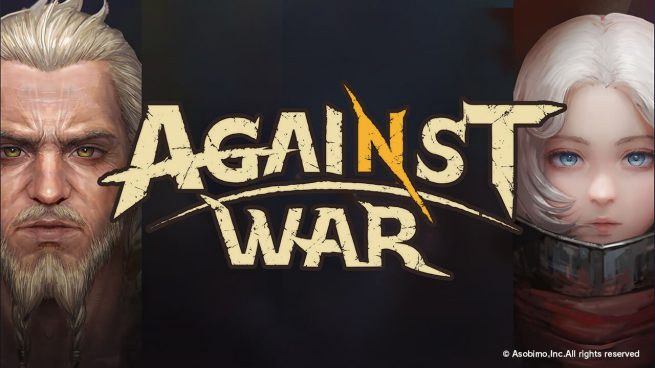 ■What's Against War?
The countries and people are exhausted by the long endless war. And now, the last war to end it all is about to begin…
"Against War" is a Real Time Strategy (RTS) game that allows players to enjoy heated one-on-one battles in real time with players from around the world.
Players select 24 or more cards from 90 different cards to build their original decks, which are decorated with realistic illustrations and a wide variety of effects.
The player becomes the commander of a castle, and by using their deck and strategies, they aim for victory by attacking the enemy castle and lowering their morale.
There are countless ways to fight, and you can choose the style that fits you. You can choose a defensive strategy to protect your own position or an offensive strategy to attack
the enemy. Use your own unique strategies and tactics to capture a glorious victory!
■Pre-Registration Campaign Starts!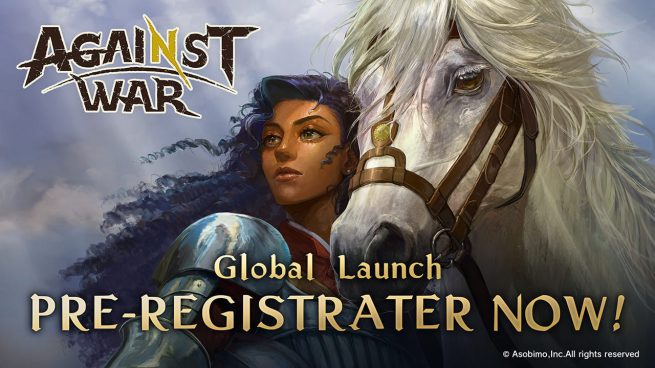 Starting today, they're having a pre-registration campaign in which users will get various in-game items based on the number of registrations. The more people register, the greater items you can get. Be sure to join in and get all kinds of useful items!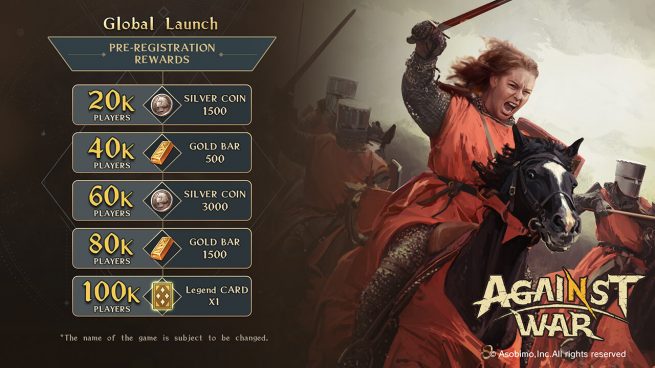 Google Play Store:https://play.google.com/store/apps/details?id=com.asobimo.agwonline
■Trailer on YouTube!
A new trailer showing clips from the game is now available on the YouTube channel "Asobimo EN". The trailer includes battle clips and more!
Against War – Trailer:https://www.youtube.com/watch?v=_ZjgTTylKE0