Fight or Die ―― The Endless War Begins
A completely new game type from Asobimo!
Teaser site released today!
Asobimo, Inc. has released a teaser site for their new game coming in 2023. It will be a totally different type from the Asobimo games you're familiar with. More details, including the title, genre, and game system will be released on the site and official Twitter account at a later date.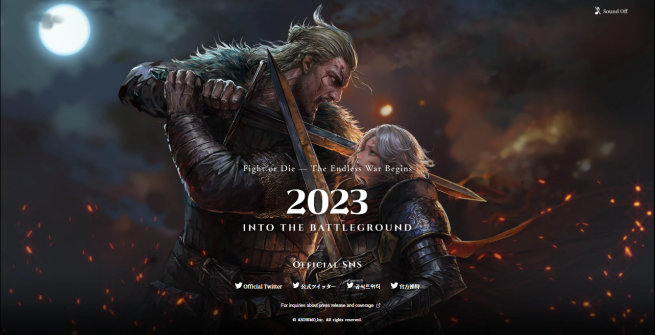 Teaser site:https://agwonline.com/
Official Twitter (Japanese):https://twitter.com/AgwSnsJp
Official Twitter (English) :https://twitter.com/AgwSns
Official Twitter (Korean) :https://twitter.com/AgwSnsKr
Official Twitter (Chinese) :https://twitter.com/AgwSnsZh