Slash them sexy!
OneeChanbara ORIGIN×AVABEL ONLINE
Collab Starts
Tokyo, Japan, ASOBIMO, Inc. announces its smartphone MMORPG "AVABEL ONLINE," will be holding a collaboration event with hack-and-slash game "OneeChanbara ORIGIN" from February 24, 2021 (Wed). The application is free to download from Google Play and App Store.
There will be avatars to be like the main characters, "Aya," "Saki," and "Lei," with collab skills to imitate the finishing blow "Xtasy Combination." Also, special, limited dungeons will be featured with the zombie-like monsters, that are associated with the enemies "Undead," that the main characters fight against.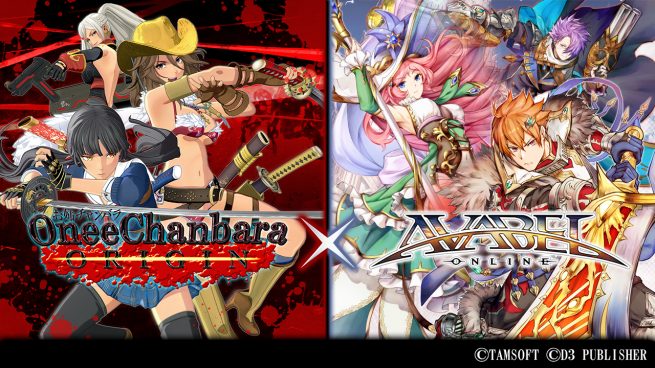 【Collaboration Event Period】February 24, 2021 (Wed) to March 17, 2021 (Wed) 13:59
■Be your favorite chanbara girls and fight! Collab Pack available
There will be collab pack which includes costume avatars to be the main characters from "OneeChanbara ORIGIN," such as "Aya," "Saki" and "Lei," as well as collab-limited Skill Rings (Skill Equipment). You can fight by reimagining "Xtasy Combination" to fight like your favorite character.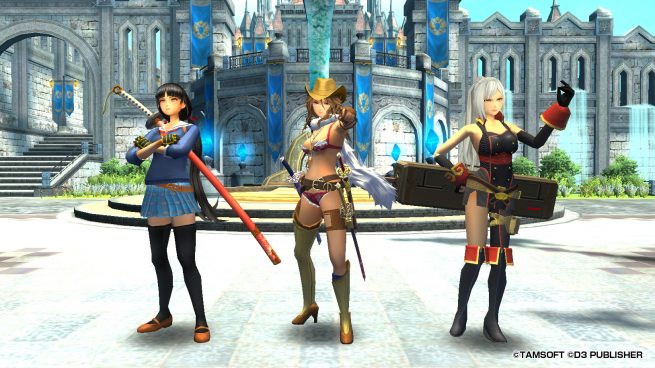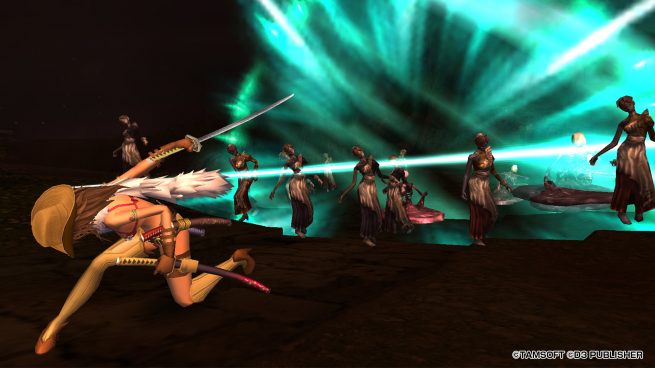 ■Zombified monsters in AVABEL?!Collab event now open
In collaboration with "OneeChanbara ORIGIN," there will be collab dungeon where the monsters are zombified as the enemies from the series, "Undead." By clearing the event-limited achievements, the players can get random box with the furniture exchange tickets to exchange for the tapestry of "Aya," "Saki," or "Lei."
We will also be giving-away the random box that includes tapestry furniture exchange ticket to the players who have talked, "OneeChanbara Collab Now Open!," in the in-game chat during the period.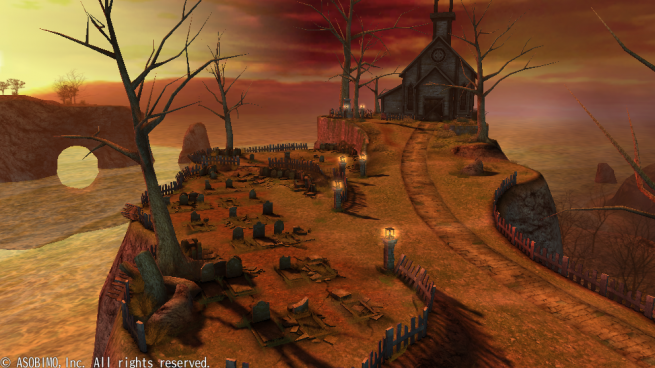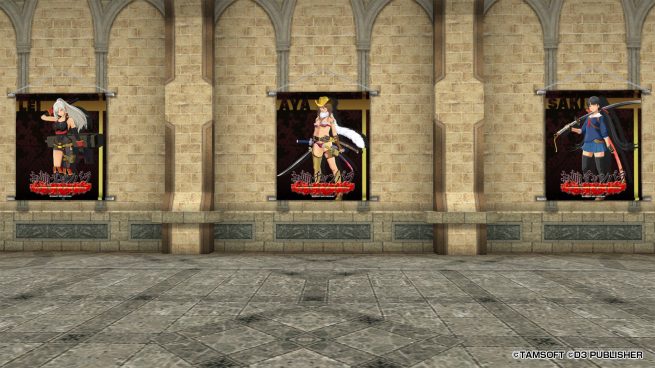 ■About "OneeChanbara ORIGIN"
Hack and slash action game, "OneeChanbara" series, brought to you by D3 Publisher, celebrates its 15th anniversary by taking their stories from the origins, "THE OneeChanbara" and "THE OneeChanbara 2," and remade for PlayStationR4 and PC in to full HD quality.
Relive the new interpretation of the original stories where the sisters, "Aya" and "Saki" hate each other and are hungry to kill each other. The main characters are revitalized with the popular designer, Katsumi Enami. Don't miss out the smooth, high-speed action with 60 fps by the newly designed characters. Back to basics with the latest "OneeChanbara ORIGIN" and witness the truth.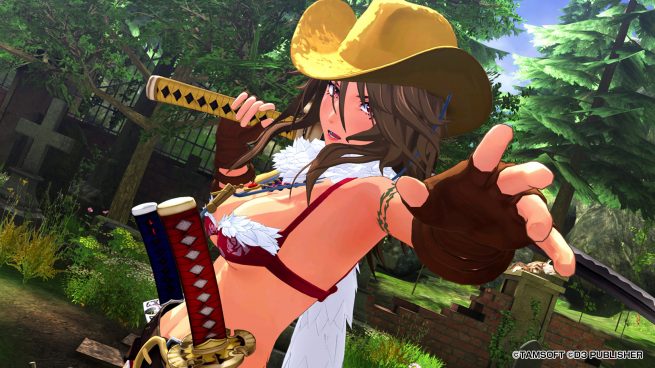 Official Website:https://www.d3p.co.jp/ane_origin/
©TAMSOFT ©D3 PUBLISHER
■About AVABEL ONLINE
AVABEL ONLINE is a 3D-MMORPG that delivers the best in smartphone graphics. Both Android and iOS users can enjoy the game's exhilarating features in the same world. Monster hunting and Quests in the MMO field "Main Tower", "Dungeon" challenged by party or solo, and PvP with up to 1,000 players are all available in ultimate graphics.
■Download URL