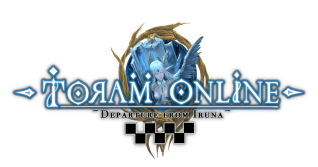 08/17/2018
ASOBIMO,Inc.
President: Katsunori Kondo
Toram Online Special Live Stream
Haruka Nakagawa Visits Your Room!
Joining the live from Indonesia!
Haruka Nakagawa, who became an ambassador of Free-to-Play MMORPG: Toram Online for Indonesia, joins our official live stream channel called "BeMMO Channel". You can watch the live stream on YouTubeLive, FRESH LIVE, nicolive, and Periscope.
Haruka Nakagawa, who graduated from AKB48 and JKT48, and became the most famous Japanese person in Indonesia, will join our Toram Online Official Live Stream on the phone!
She was nominated as 7th place of "Most Influential Women on Twitter" in 2017, and assigned as "Commemoration of 60 Years of Diplomatic Relations between Japan – Indonesia". Now that she's become the most famous Japanese person in Indonesia, many people notice her when she walks downtown. Currently, she is advertising campaigns and events as an ambassador of Toram Online.
This is the first time for BeMMO Channel to have a guest on the phone. She'll join Nangoku Vacance (Shochiku Entertainment) and Mona Monaca (ASOBIMO PR Staff) and go to "Challenge Dungeon", one of the in-game contents of Toram Online. After completing it, we will send commemoration items to users. If they fail, there will be a penalty game. Also, she will visit the rooms of the players in Indonesia server and take screenshots. So, if you are playing in Indonesia server, you can't miss it!
【Live Stream Overview】
Time and Date: 8/19/2018 7:30 – 8:30 P.M. (JST/GMT+9)
Casts: Haruka Nakagawa *On the phone
   Nangoku Vacance (SHOCHIKU ENTERTAINMENT)
   Mona Monaca (ASOBIMO PR Staff)


*The content and casts are subject to change.
▽Live Stream URL
▽Media Channels URL