03/16/2018
ASOBIMO,Inc.
President: Katsunori Kondo
New From ASOBIMO
Announcing "POKEBEL" MMORPG
for Smartphone
~Pre-registration Campaign Starts Today!~
Tokyo, Japan – ASOBIMO,Inc announces the release of the new online game MMORPG "POKEBEL ONLINE" for smartphone.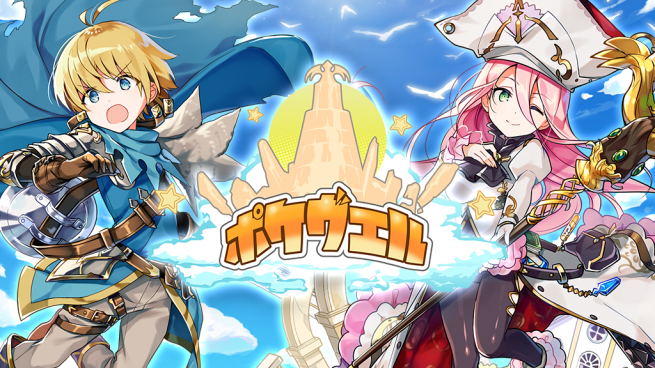 This time around ASOBIMO announces the new MMORPG title "POKEBEL ONLINE". The new title is scheduled to begin its service in summer of 2018, so details will be announced in order. It's certainly something to look forward to!
Additionally, alongside this announcement the "Pre-registration Campaign" is beginning from March 7, 2018 (Wed). Participants can register at the pre-registration site using Facebook or e-mail. As the total of registered players progresses each goal point, all users will receive the amount of Gems decided by the last goal point that was achieved as a present.
【Pre-registration Site】
https://en.pokebel.com
【Official Facebook】
https://www.facebook.com/PokebelOnline/
<Rew Release Info>
【Title】POKEBEL ONLINE
【Genre】MMORPG
【Price】Free to Play
【Requirements】Android、iOS (Planned)
【Country of Distribution】Japan, and the whole world
【Release Period】Planned summer 2018
<Pre-registration Present Bonus>
5,000 Registered…5 Gems (Pack 1 Spin)
10,000 Registered…10 Gems (Pack 2 Spins)
30,000 Registered…30 Gems (Pack 6 Spins)
50,000 Registered…50 Gems (Pack 10 Spins)
80,000 Registered…80 Gems (Pack 16 Spins)
100,000 Registered…100 Gems (Pack 20 Spins)
Contact
ASOBIMO,Inc. PR staff
Mail : publicity@asobimo.com
ASOBIMO,Inc.
3-1-2 Ikebukuro, Toshima-ku, Tokyo, 171-0014, JAPAN
TEL : +81-3-5927-9350 / FAX : +81-3-5927-9353
URL :
https://asobimo.com/
BeMMO Channel :
https://bemmo.asobimo.com/