MMORPG Stellacept Online – Starlight Recollection
Updated New Content "Cathedral" released!
-Collect Materials and get new weapon!-
Tokyo, Japan – ASOBIMO,Inc. releases the a new advanced-user content called "Cathedral" and we also update the Story Quest. Stellacept is free to download from Google Play and the App Store, so jump in and enjoy the Quest.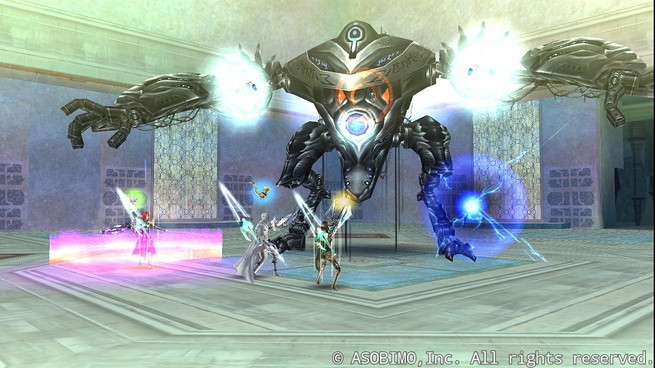 From this update, we released a new content, "Cathedral". "Cathedral" is for advanced users who has their S, G, and M levels with total of more than level 17. It consists of several floors that are connected to each other in an intricate structure like labyrinths with several rooms. On this update, we opened 1F to 5F. Newly appearing Monsters and Boss Monsters await players.
We also added new Equipment that is useful for battle. New equipment has special effectiveness against tribe and attributes, and it's a rare equipment that increases its effect as it becomes a one of the top weapon. When you defeat the Monster in "Cathedral" you can get items that can be exchanged for new Equipment Materials.
In addition, we released Story Quest and Subquests in Cepheid Cathedral. When you clear the Story Quest and moved to the very end, you will be able to fight against the strong enemy "Kastalias", and you can enjoy the exciting battle together with your friends.
【Challenge powerful Monsters! "Cathedral" released!】
"Cathedral " has been added as a new content that can be challenged from Cepheid Cathedral. This content can be challenged by players with a total of more than level 17 of S, G and M level. Fight against powerful Monsters who stays in the Cathedral. You can move to the interior of the Cathedral by talking to NPC Gracie which newly appeared in Cepheid Cathedral.
≪Content introduction≫
The map, which is made like a tower, is a place where the Telty and the Kundo tribute to enshrine Cepheid. Once the Tetly shrine maiden was stationed and prayed for Cepheid.
Eventually the building became desertified, the majority became unused, the building became obsolete, and now it is a hunt house where Monsters gathered from outside.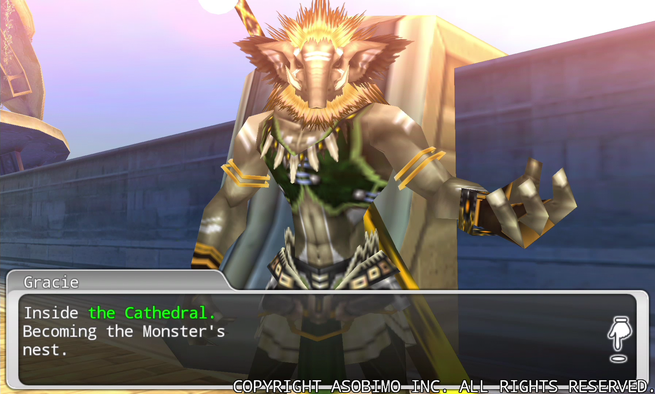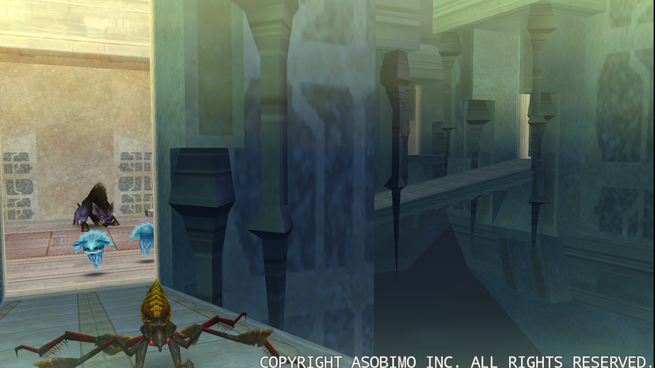 ▲Strong Monsters are settling inside the Cathedral.
【Beat the enemies and get the materials for new equipment!】
If you collect certain items such as Moon Fragment and Emerald Rock from Monsters in the "Cathedral," bring it to the NPC "Gracie" in Cepheid Cathedral. You can exchange the Materials with new Equipment. The new equipment has an advantageous effect on tribe and attribute, and it's useful for various Monsters.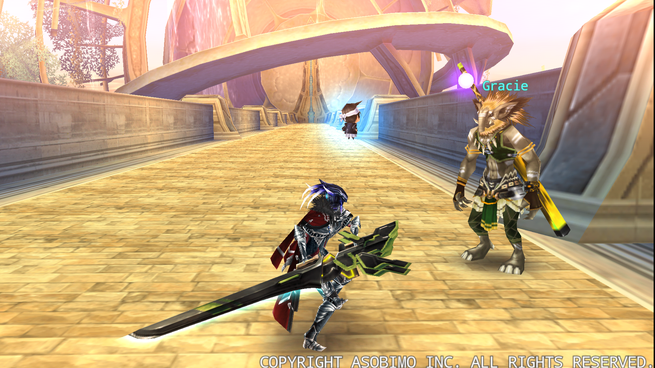 【Advance the story and challenge the Mission! New story Quest release.】
We released the Story Quest that you can enjoy a new story with this update. Encounter with various people is waiting at Cepheid Cathedral. If you clear the additional Story Quest, a new sub-quests that can challenged. A new task will be released for Ancient Memories Mission.
▲ Challenge with Ancient Memory Missions "Kastalias" which is a powerful enemy so let's challenge with your friends!
【About the Game】
Stellacept Online – Starlight Recollection is a SF Fantasy MMORPG in which you'll have to fight against the evil forces to protect humanity. Enjoy a rich and thrilling story, and crush the fierce monsters of Sadalsuud by cooperating in real time with your Friends!
Official Website:https://stellacept.com/
【Application Download URL】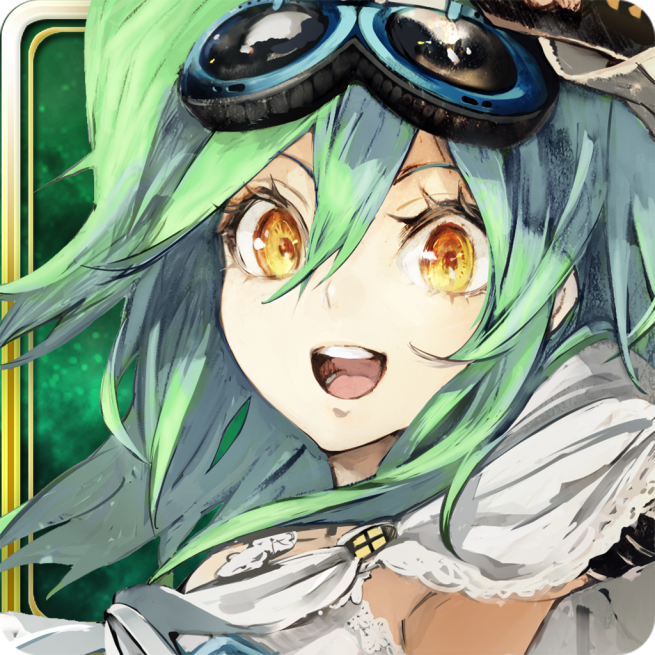 【Official Social Media Link】
【Game Summary】
Title:Stellacept Online – Starlight Recollection
Genre:MMORPG
Update Date: September 12th, 2017 (New Content release update)
Price:Free to Play
Supported OS:Supported OS: Android 2.3 and later, iOS 5.1.1 and later (*some devices may be unsupported.)